Angle Cosine Indicator (ACI) & Snipersystems mount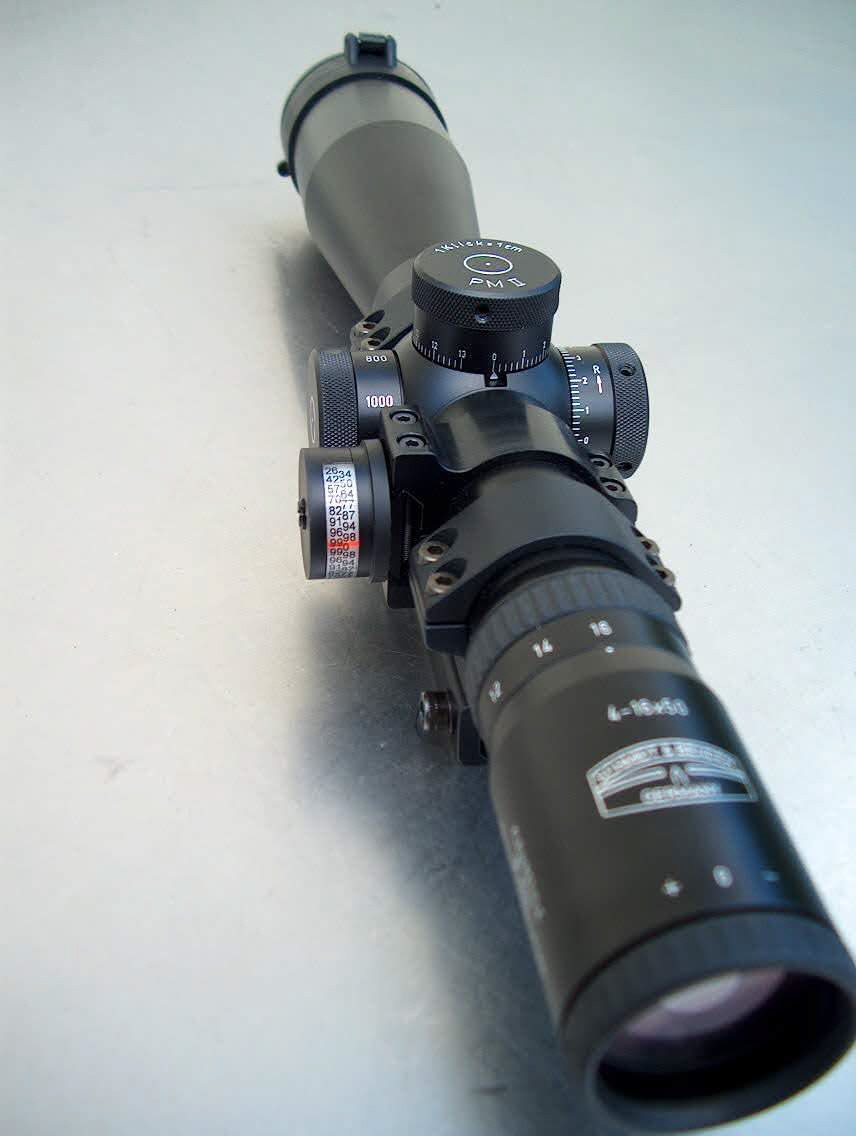 ACI on Schmidt and Bender PM11
We now sell the NEW Military version of the ACI.
(incorporates rubber sealing rings)
NO EXTRA CHARGE !!
A "must have" gadget if you shoot up or downhill
This tool is supplied as standard equipment to the British Army, UK and US Special Forces, as well as to several Law Enforcement agencies.


NATO Stock Numbers (NSNs)
ACI is 1005 99 212 5621
MPN ACICOSG
also 1005 01 560 0130
available right and left handed


The Snipersystems 34 mm ring mount
NSN is 1005992533460
MPN is ACI34MR
One of the Snipersystems Essential Shooting Tools, by Global Rifle
The Angle Cosine Indicator, is a solid precision instrument, made from aircraft grade aluminium, which is anodized in black. Its action is completely silent, it is robust and is unaffected by weather. Above all, it is easy to use.
It is attached to the scope at 90 degrees from the bore, by the scope ring supplied, either in front of or behind the parallax adjustment knobs, depending on your eyesight preference. It can be used on your scope, spotting scope, bow or binoculars. The ACI works on any shoulder mounted weapon system and on almost all types of optic. The cosine marks go up in increments of 5 degrees starting at "0" so you can also work out the angle of the shot if you wish (making it compatible with most etched reticule based sighting systems, and also the Mildot Master). When the weapon is held at an angle, the ACI indicates the cosine number of that angle by means of a highly visible index mark; for mathematical simplicity you should treat these marks as decimal or percentages, whichever you find easier, hence 87 would be .87 or 87%. The "Established Range" (distance to target at the indicated angle) is then multiplied by the reading.WHAT DOES THIS DO? IT GIVES THE ADJUSTED FOR GRAVITY DISTANCE
VERY IMPORTANT This can be either uphill or downhill. The calculation is the same.
For example: 100m x .87 = 87 m. Adjusted for gravity distance = 87m
87
Or 100 metres x 100 = 87 metres. Same result!
Or cosine can be entered into your ballistic software. (Some software requires angle only - this can easily be counted on ACI as numbers go up and down in 5 degree increments)

WHAT NEXT? You should now adjust sight elevation knob (come-ups) on your scope, for the "corrected range". The ACI has now calculated for you the distance to the target as if you were at 180 degrees to the target and automatically compensated for gravity. MOST IMPORTANTLY – YOU DID NOT EVEN HAVE TO BREAK YOUR CHEEK WELD.
RESULT? If you have done everything correctly including compensating for the wind, your shot should be
"Dead on Target"
Please ring 01455 291100 or email if you have any questions or want to order